Steps to Owning a Scott AFB, IL Home with a VA Loan
STEP 1: Pre-Qualify
It's important to pre-qualify because it helps you know how much of a home you can afford. This is a step that no borrower should skip. It can help you narrow down your search for a home by eliminating the homes you can't afford, saving you both time and money. Our Scott AFB, Illinois VA mortgage team can help you prequalify. We will ask you questions about your credit history and income and can even run a quick credit check (with your permission). We will also help you get together the documents that show that you qualify for a VA loan in Scott AFB, IL. Pre-qualifying doesn't guarantee approval, but it gives you a good idea of what you can borrow if you are approved. It can also help you identify potential problems with your application and reduce unpleasant surprises.
STEP 2: GET PREAPPROVED
A pre-approval is like pre-qualification, but it takes the process a step further. Pre-approval verifies certain things about your finances. Pay stubs, employment history, tax returns, proof of real estate holdings, and bank and investment statements will be required for this step of the loan process.
Bank/investment statements
Employment history
Pay stubs
Proof of real estate holdings
Tax returns/W2s
Once all your documentation has been verified, you will receive a pre-approval letter. It will show that you've started the process of applying for a Scott AFB VA loan and will tell how much of a loan you can afford.
STEP 3: FIND A HOME AND MAKE AN OFFER
At this point, it's time to begin your search for a Scott AFB home. You should work with a realtor to find a property that's right for you and within your price range. Once you find the home that's right for you, you're ready to make an offer and work on negotiating a contract with the seller. It is essential that your real estate agent is familiar with VA loans in Scott AFB, IL  and can help you with the contract so that it works to your advantage. Once you're under contract for a home, your loan officer will order an appraisal for the property. The VA assigns an appraiser to complete the job. Homes have to be move-in ready (with any problems fixed) before the loan closes. The VA has strict guidelines about the condition of homes purchased with a VA loan in Scott AFB, IL.
STEP 4: UNDERWRITING AND CLOSING At this point, the loan underwriter will verify your financial information and make sure that all the paperwork meets the VA's guidelines for its loans. Once the loan is approved, you'll set a closing date to sign the necessary paperwork and move in to your new Scott AFB home.
Get the Best Scott AFB, IL VA Mortgage Rate
I'm Confident and Ready to Start My Online Application.
If you're looking for a personal Scott AFB VA mortgage experience you've come to the right place.  Get the best of both worlds with a designated VA professional plus technology.  What's even better are the lower rates, no upfront fees and fast closings. 
Rates so low the nations largest VA lenders panic when consumers find out about our Scott AFB, IL VA Mortgage Rates. Connect with your personal VA Loan Expert by calling 888-208-9797.
Safe, Secure, No Obligation
Best VA Rates Available!
I received two quotes from popular VA lenders. My wife wanted work with a local company so we reached out to Smart Mortgage Centers based on their reviews. When we received our quote we almost couldnt believe the difference. After getting it in writing we went with Smart Mortgage and the rest is history. Online application was simple and the communication with Jon and his team was flawless. Thank you Again!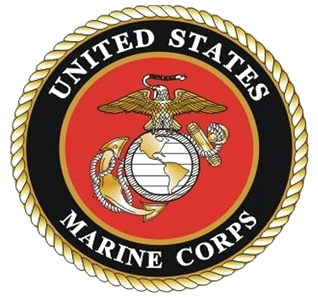 Im Paying Less Now Than Rent!
These guys are the best. We now live in our dream home thanks to Brian and the guys at Smart Mortgage Centers. Im paying less now than I was to rent! We couldnt possibly be happier with the service. Brian worked tirelessly on our case until the job got done.
Excellent From Start To Finish!
We had Brian T and he was excellent from start to finish. Even with having to change the closing 3 times because of the sellers he kept us informed of everything that was going on so I wouldn't have any surprises. I would recommend them to anyone. We had an excellent time especially since we live in Jacksonville and he in another part of Florida.
The Best Experience I Have Ever Had!!!
The best experience I have ever had!!! We were clear to close in less than 20 days. Brian gave us a better rate than everyone else we had talked too and made the process feel effortless! Brain T. thank you for all your help and we are telling everyone we know to come talk you at Smart Mortgage Centers!
5 Star Rankings Since 1997

Call the VA Question and Pre-Approval Hotline
1-888-767-0554
Get the Steps to Scott AFB, Illinois VA Home Ownership.
A VA approved lender; Not endorsed or sponsored by the Dept. of Veterans Affairs or any government agency.
Scott Air Force Base (IATA: BLV, ICAO: KBLV, FAA LID: BLV) is a United States Air Force base in St. Clair County, Illinois, near Belleville and O'Fallon, 17 miles east-southeast of downtown St. Louis. Scott Field was one of thirty-two Air Service training camps established after the United States entered World War I in April 1917.[1] It is headquarters of Air Mobility Command (AMC), and is also the headquarters of the U.S. Transportation Command, a Unified Combatant Command that coordinates transportation across all the services.
The base is operated by the 375th Air Mobility Wing (375 AMW) and is also home to the Air Force Reserve Command's 932d Airlift Wing (932 AW) and the Illinois Air National Guard's 126th Air Refueling Wing (126 ARW), the latter two units being operationally gained by AMC.